a Rafflecopter giveaway
Can you believe it? 100 followers. To me, it's amazing. To others, it's a drop in the bucket.
The best part of all this?
I am loving everything about it!
And that's all that matters.
Except for having a little give-it-away to my bloggy friends!
So my friends, what are we giving away?
I'm giving my new December Christmas Writing Packet, 'cause I am going to help get you started for Christmas!!
See, I am helping you organize already!
Let me introduce the fabulous ladies that are kindly donating:
Ms. C at Just Wild About Teaching!
She is from Jersey, a 1st grade teacher, and I'm loving every bit of her blog!
Loads of fun, you'll totally love her!
She's offering up a darling Thanksgiving Craftivity!
A LOVE of mine. Everyone loves her! Always crackin' me up!!
A Teeny Tiny Teacher!!!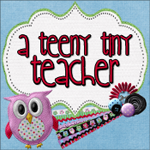 She is as wonderful as ever, & is giving away anything in her store!! Pssst! She has a NEW packet!
Corinna from Surfin' Through Second, hip hip hooray!
The Sweet girl from Hawaii! She posts from her heart!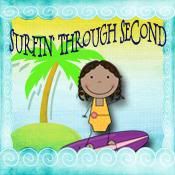 She's giving away anything from her store!!
Here's another sweet friend, Sandy from Soaring Through Second!

She's donating a wonderful Math Racers packet for both addition & subtraction! These are super cute!
I'm using them in my room!
Aimee, from Pencils, Books, & Dirty Looks! She's 3rd grade!!
Don't ya love that name!!
Aimee is truly another sweetie! She's donating her newest product, her Parts Of Speech Jar!
(Which I am also using in my room)
Run! Miss Nelson's Got The Camera!
I've loved that name from the beginning! She's so great.
This lady has been sweet from the start!
She's giving away 2 free things from her store!!
What else for 100 Followers:
Starbucks Gift Card for $10.00 (loving it in fall...)
All goodies in my TpT Store will be 10% off until...Sun., Nov. 11th
ALL OF THIS IS TO SAY THANK YOU TO ALL MY SUPPORTERS!!
So, what are you waiting for?
Seriously, enter!!